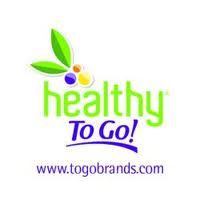 One of the main things as many of you have read about in the past is I am trying to become healthier. So I was very excited to try healthy to go  by To Go Brands. I selected to review their vita rocks. These are all natural and loaded with vitamins, these vita rocks are an excellent source of vitamin A, B, C, D and E. I LOVE sweets and candy so what I decided to do with these is use them as candy to satisfy that urge that I get often. They became the perfect afternoon or after dinner treat.
Vita Rocks are a healthy version of Pop Rocks, which I grew up on and love. Still today I will have some here and there. VitaRocks Cherry Blast is one of the four flavors that I tried, and my favorite. You can purchase them on their site for $15.95 for 28 packs, which comes out to less than $0.60 a pack. A great treat to help you stay on track with your diet while also getting vitamins.
Although they do not pop like pop rocks do they are very good and help satisfy the afternoon sweet tooth that I get. I have enjoyed using them to help me stay on track with my diet as they are a great non guilty way to "treat" myself. Vita Rocks come in 4 different flavors/types. The VitaRocks Cherry Blast which is my favorite, VitaRocks C, VitaRocks Grape Gusher and VitaRocks Lemon Burst.
In addition to this wonderful product Healthy To GO carries a wide variety of products to help anyone trying to get healthy, stay healthy and even lose weight. For more information about their products, check them out on their website, facebook and twitter page. They even offer a variety of recipes that you can use with their smoothies, click here to check them out.
Keep an out for a giveaway to follow!
I received Via Rocks from Healthy To Go as part of a Karma Media campaign. All opinions are 100% mine.